How can I get a flight crew visa for India ?
Pilots and the Members of the crew of non-scheduled airlines, chartered flights, Cargo Planes and Private jets, demonstration and trainer pilots, etc. should apply for Business Visa for India .
The requirements are listed below-
Signed passport 
India application form
Additional particulars form
US business letter with wet/original signature from employer
Invitation letter from India 
Certificate of incorporation of India company
Copy of airline crew identification badge
Copy of driver's license for proof of residence
CKGS waiver form
Visa waiver form
 You can apply for business visa for India by Clicking Here
1. Goto India application form link and choose the tab  (Regular/Paper Visa application)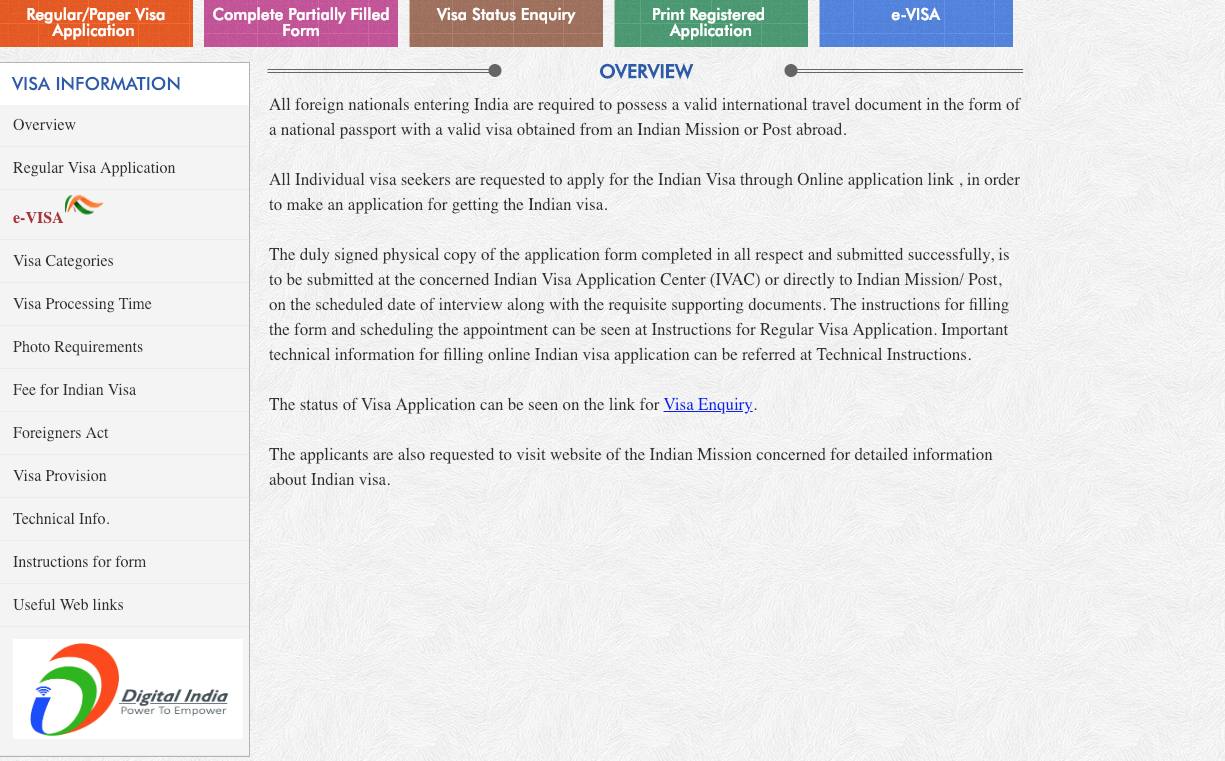 2. Start filling the India application form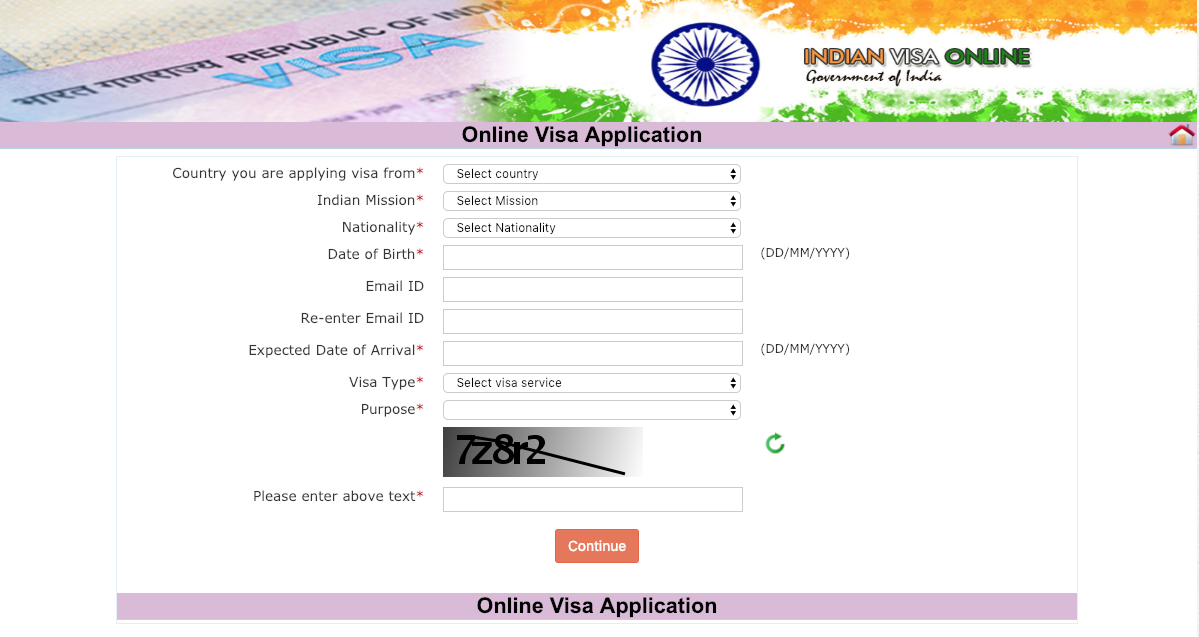 3. Choose for purpose of travel (Crew members of Scheduled/Non Scheduled flights operated by Schedules airlines, Non-Scheduled and Charted Flights operated by Non-schedule airlines). Complete form, submit online, print it out and sign it.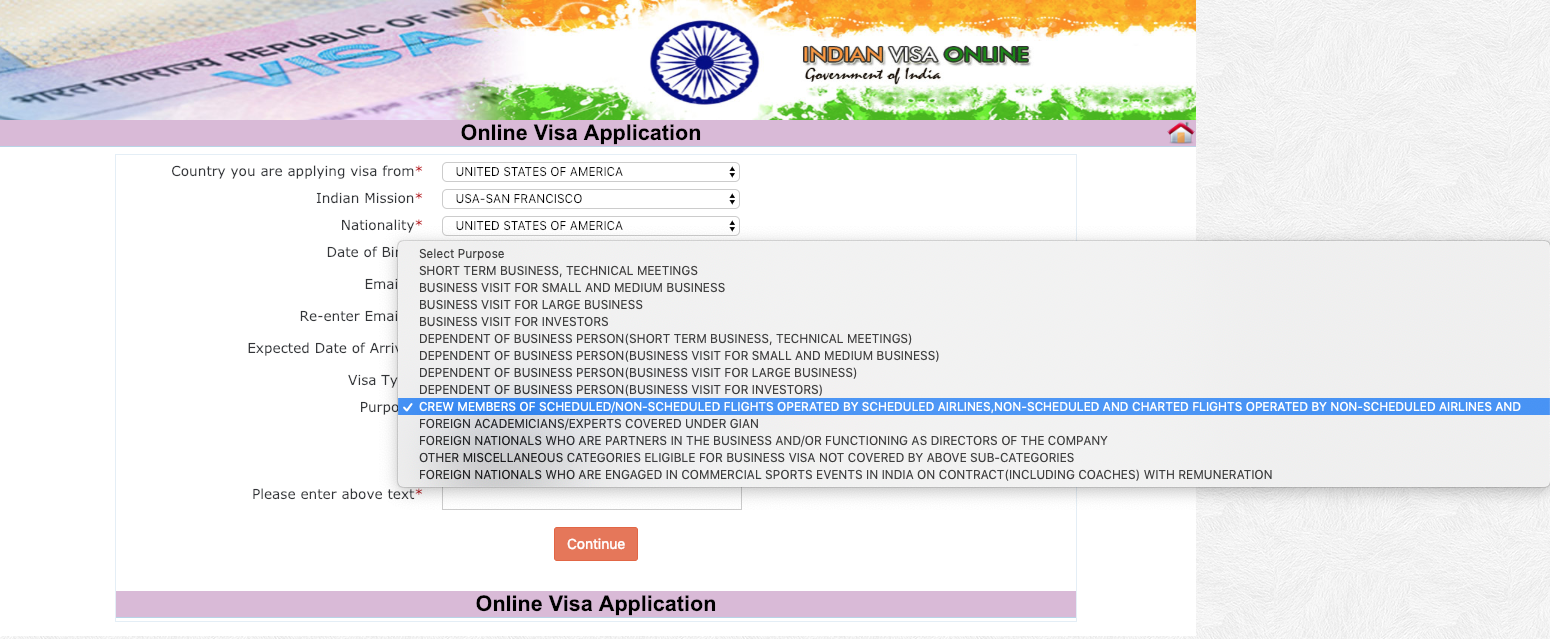 ---
---