What is I-797 form ?
The form I-797 is a document issued by United States  Citizenship and Immigration services to communicate with applicants/petitioners and inform them about change of their legal  status or convey an immigration benefit  .
The Form I-797 serves many purposes. It can be a receipt notifying you that your application has been approved or if there has been any changes in your legal status in USA.
It  conveys information related to notices of :
Receipt
Rejection
Transfer
Re-open 
Appointment (fingerprint, biometric capture, interview, rescheduled).
You can learn more about this form on the UCIS website. 
Below is an example of an I-797.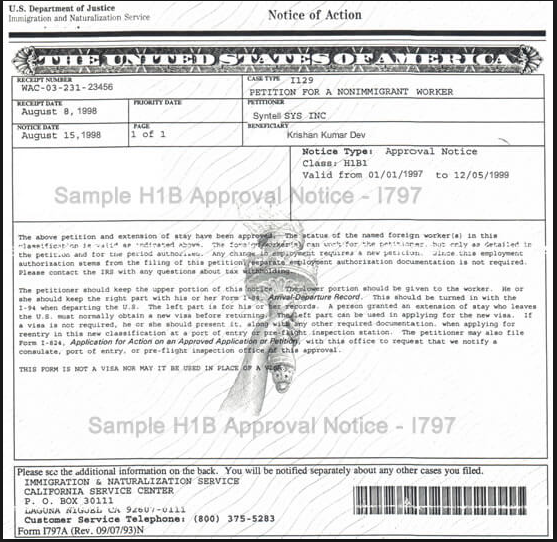 About Us
Peninsula Visa is a private passport and visa expeditor located in the United States. Founded in 1975, we've been serving the travel community for over 40 years.
---
---