How do I select Business or Tourism on the UK visa application form?
When creating your UK Visa application form, click on 'Reason for visit' and select 'Visit'.
Click on 'Visa Type' and select 'Business' or 'Tourism'
Click on 'Visa Sub type' and select your required duration. The current options are 6 months, up to 2 years, up to 5 years and up to 10 years. The fees vary depending on the duration of visa requested.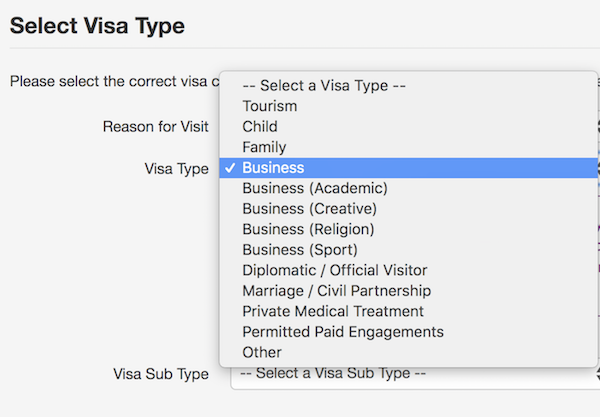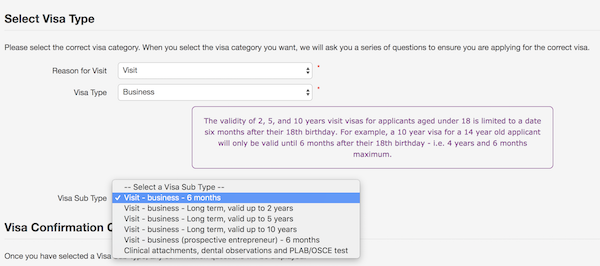 ---
---