Coronavirus: India Updated Guidelines
(the following is an excerpt from an article by Adam Withnall (UK)of the Independent . The Independent's editorial stance is free from commercial, party political or proprietorial influence.
In one of most extreme measures taken by any government in response to Covid-19 outbreak, India suspends all visas, effective from Friday, with only some exemptions for diplomats and workers.
The Indian government has moved to drastically limit the number of people it allows to enter the country, suspending visas for visitors from all other countries for at least a month in response to the coronavirus pandemic.
The measure, one of the most far-reaching responses yet to the Covid-19 outbreak by any government, effectively bans all tourism to India until at least 15 April. It will be enforced from Friday onwards.
The announcement came as the number of coronavirus cases in India rose to 72 on Thursday, and amid mounting concerns that the country's beleaguered health system and densely populated cities would make it extremely difficult to contain a fully fledged outbreak.
Announcing the move, the health ministry said that "all Indian nationals are strongly advised to avoid all non-essential travel abroad", warning they could be subject to a 14-day quarantine upon their return. "Indian nationals presently abroad are advised to avoid non-essential travel," the notice added.
In the southern state of Karnataka, officials invoked 123-year-old legislation to announce that any person who refuses hospital treatment or violates their quarantine will be prosecuted.
The warning over the provision under the 1897 Epidemic Diseases Act, which was brought in by the occupying British administration to tackle the plague, came after a passenger who presented with a fever after arriving in the state from Dubai ran away from a government hospital.
The health ministry said the travel ban has some exceptions: those with diplomatic and long-term employment visas for India will still be allowed into the country, and foreigners already inside the country will mostly be unaffected.
However, tourists who have already had visas issued for upcoming travel to India should consider them suspended, and foreigners of Indian origin – who would normally enjoy visa-free travel under the Overseas Citizenship of India (OCI) scheme – will also be barred entry.  
Even those with certain categories of long-term, multiple-entry visa will be barred from entering the country, or have their visas suspended if they leave from Friday onwards. A foreign ministry source confirmed this would include foreign journalists based in India.
Travellers with a "compelling reason" to come to India should contact their nearest Indian mission, the advisory said.
UPDATED GUIDELINES AS OF AUGUST 02, 2020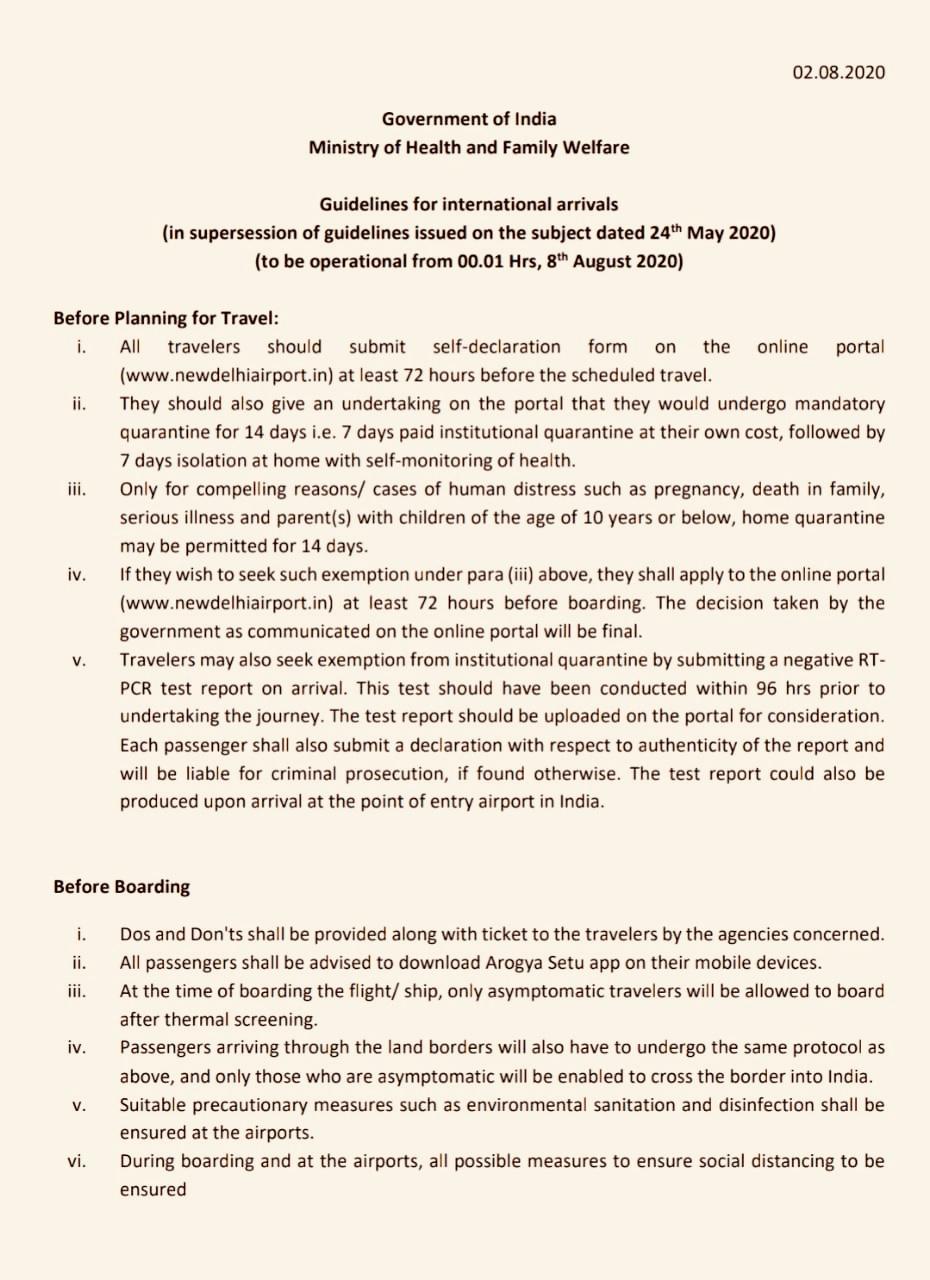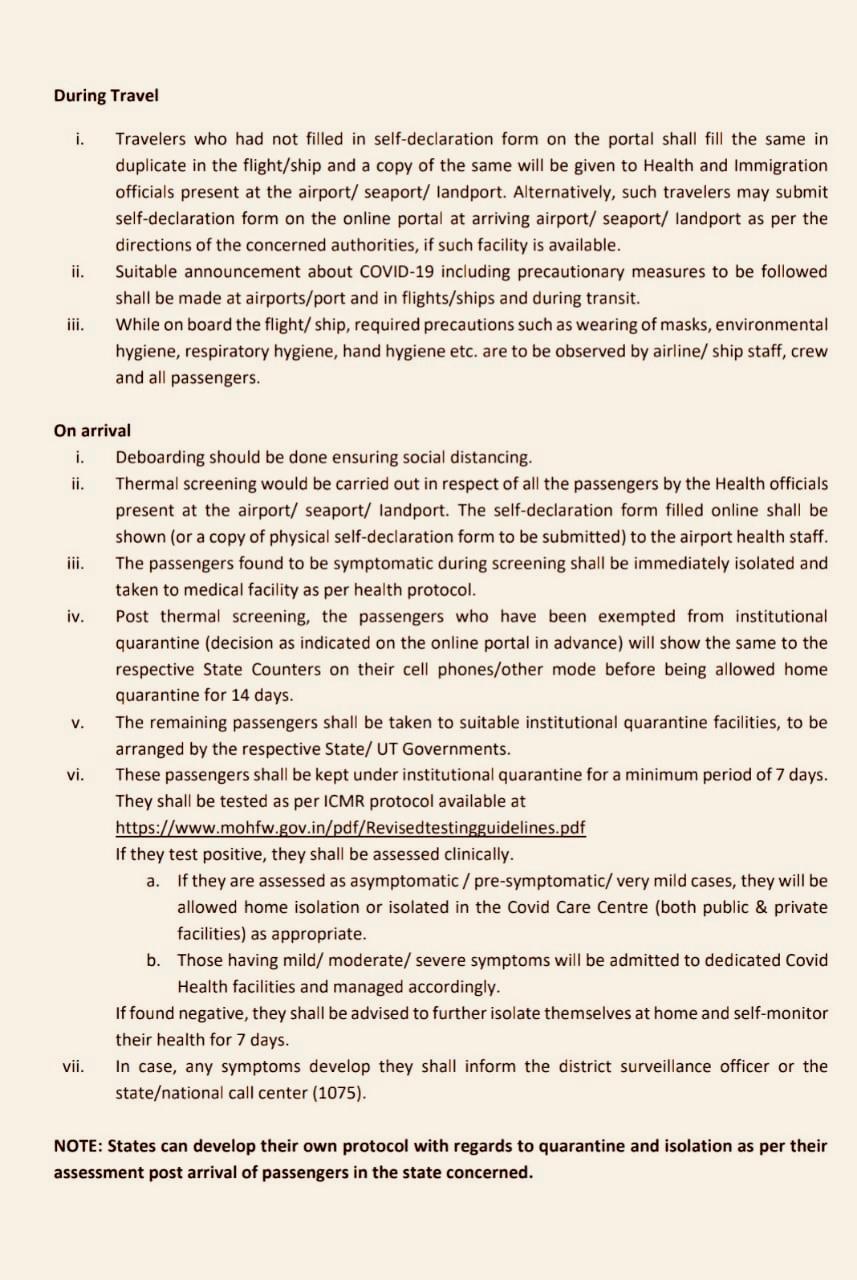 ---
---